Our dynamic, fun and fast-paced team work together to ensure that our strategic direction and daily challenges are met with enthusiasm and a 'can do' attitude. Our supportive team has a commitment to home owners and investors as well as our valued stakeholders, to ensure we continuously strive to deliver quality residential products.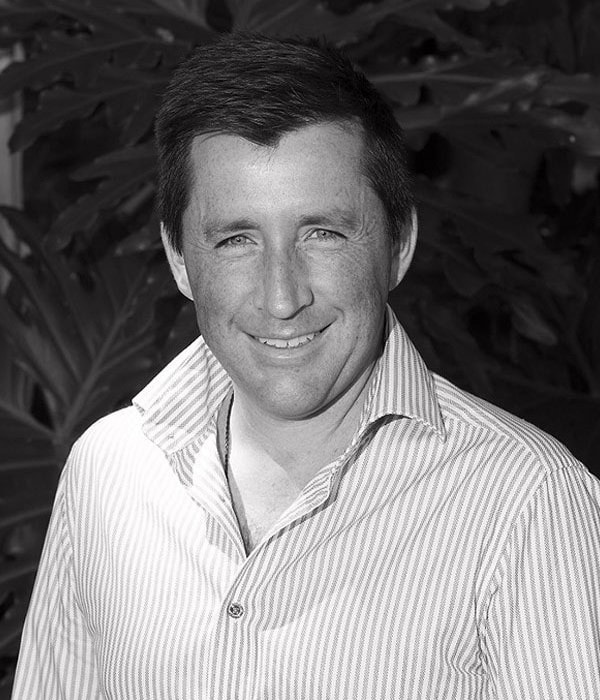 Dean Parker
Owner / Managing Director
Dean Parker
Owner / Managing Director
Dean is Managing Director of YSH, a licensed Real Estate Agent and responsible for the strategic and operational direction of the business. He has been a full-time property investor since 2004 with involvement in over 450 property transactions totalling over $160 million in value, including renovations, new property developments, a portfolio of investment properties, and rental property management.
From country Victoria, Dean was brought up under the golden rule of respect for others, a belief in hard work and a firm conviction to 'do the right thing'. After completing a double degree at Deakin University – a Bachelor of Commerce majoring in Accounting and Management and a Bachelor of Science majoring in Information Systems – Dean had something of a bumpy start along what he thought would be a smooth IT career path. Over a period of just a few years he had a succession of job changes and experienced the highs and lows of progressing quickly through the ranks at IBM (from programmer to systems analyst), being headhunted, relocating to Melbourne, being retrenched and enduring an 8-month period of job seeking. He was left with an unacceptable taste of precariousness and disenchantment to which he responded by determining to take control of his future.
Dean began educating himself about property by reading books and attending seminars, with a view to using the proceeds of property investments to replace his salary. Inspired by the success of Steve McKnight, Dean, with life partner Elise, attended a one-day training event of Steve's that became a turning point in their lives. Highly motivated, Dean and Elise took leave from their jobs to apply their newly acquired skills to renovating and developing property for profit. Their systems approach and diligence led to success and enabled Dean to transition from being an employee to launching their full-time property business in 2005. Elise soon followed, and they engaged their first employee in 2007.
Today, Dean is a testament to the execution of his successful property investment strategies and his astute management skills. He and his team of six employees renovate and develop both residential and commercial property, and operate a comprehensive property management business to ensure ongoing high performance of clients' assets. Dean is passionate about helping people achieve their own financial freedom by sharing his extensive practical experience and knowledge through property seminars and workshops for purchasers. His greatest sense of satisfaction comes from seeing his clients – home buyers and investors – achieve their personal and lifestyle goals through property by making informed choices.
Your Style Homes lives by its mission, 'Satisfaction Beyond the Keys', with the objective of maximising clients' capital growth and rental return prospects by creating beautiful, functional, healthy and wellmanaged homes, and ensuring client satisfaction throughout the process and beyond settlement.
Dean now lives in Brisbane where he and Elise raise their young daughter, grow their own organic food and keep chickens. In his spare time, Dean keeps fit, indulges his passions for football and tennis, and loves relaying the tale of how he came to spend a private half hour with the inspirational Roger Federer, a man whose talents, qualities and values encapsulate all he admires in a person.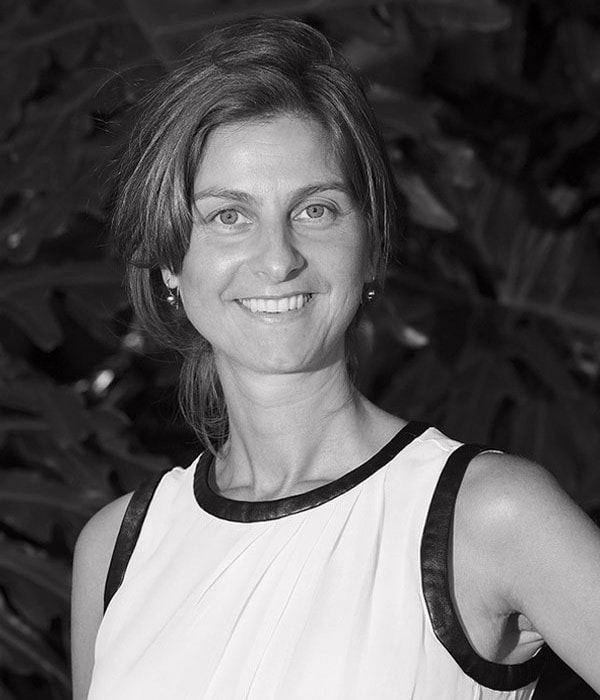 Elise Parker
Owner / Healthy Homes Specialist
Elise Parker
Owner / Healthy Homes Specialist
Elise is owner of YSH Property and aligns her passion for healthy living with her role as Healthy Homes Specialist. She also oversees the financial side of the business and supports Dean and the team as required to meet specific targets and deadlines. Currently, most of her time is devoted to the very different and highly rewarding (and challenging!) role of home-school mum to her and Dean's young daughter.
Born and raised in country Victoria, Elise's early years were spent living on an airfield where her father conducted his business of restoring and maintaining aircraft and she enjoyed keeping her horses, rabbits and guinea pigs as well as attending the small local school. Learning the value of honesty, the importance of quality, and the balance of hard work alongside having fun stood her in good stead for her career paths into IT and then with Dean into real estate.
 Always loving systems, numbers and finance, Elise undertook a Bachelor of Business (Business Information Systems) at RMIT Melbourne and to this day continues to use all of that acquired business systems knowledge. A brief foray into the study of marketing she found less satisfying before she settled into an IT career and a busy inner-city life. When she and Dean started renovating a Melbourne house on their weekends – inspired by the success and encouragement of Steve McKnight – they saw a way of applying their business and systems skills to the task and of leaving their hectic office jobs to take control of their professional lives. Together they envisaged a more fulfilling future for themselves, both professionally and personally, and the seed that led to the successful business of YSH Property was sown.
Driven and inspired by healthy living, self-improvement and a sense of community, Elise credits her determination, commitment to completion, passion for sharing knowledge and belief in quality for her contribution to building a successful business and creating the healthy homes for which YSH Property is renowned. She says: "I find that once I know something I can't unknow it, so when I find a healthier alternative to something like VOC paints, there's no going back! I love to see people enjoying where they live and noticing the little extra things we've done".
Her talent for seeing the bigger picture and providing quick feedback to enable others to own their achievements and understand impacts and limitations have also been key to the success of the business and the team. She strives to better the service offered, believes in showing gratitude, and finds enormous satisfaction in providing a happy and supportive work environment. Elise is proud of the business she and Dean have developed, proud of Dean's problem-solving abilities and how their complementary skills have gelled, and that, decades on, they both love what they do.
Family time is all-important to Elise, so family projects like crafts, the veggie patch, the chickens, camping trips and enjoying the great outdoors together are high priorities, while she also loves piano, photography, yoga and activities with friends.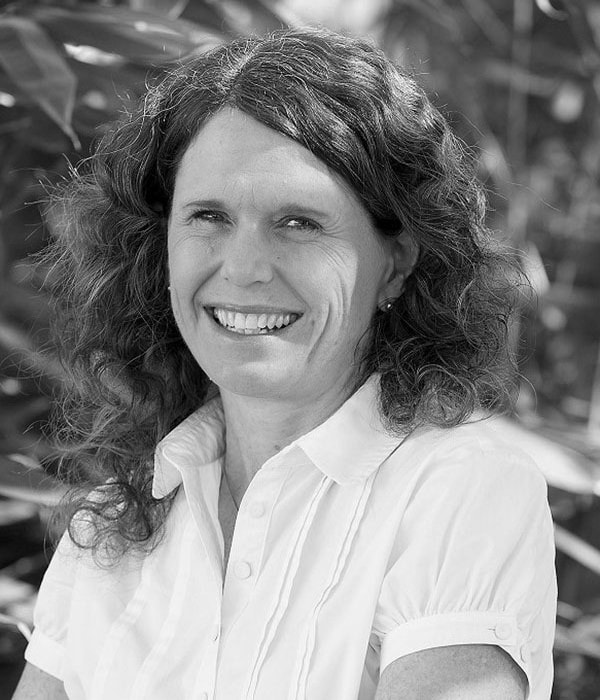 Jodi Ott
Finance Manager
Jodi Ott
Finance Manager
Jodi is YSH's Finance Manager and a registered Certified Practising Accountant. She also manages YSH's corporate services, including legal and human resources, and oversees the corporate governance structure.
Born and bred in Brisbane, Jodi has always sought jobs that present challenges and teach her new skills. She started out with the state government while she undertook a Bachelor of Business and postgraduate university studies, progressing into senior management roles within government. Jodi's strong attention to detail and interest in change management implementation led to Government roles with the Department of Education and Training (Queensland) that saw her introduce processes, procedures and systems as part of the changeover from cash accounting to accrual accounting, and project-manage implementation of the goods and services tax (GST) regime, which included conducting training for all TAFE College finance staff to ensure compliance with legislative changes. She later moved to the role of Financial and Legal Manager for Brisbane's Southbank Education and Training Precinct during its $250M construction and redevelopment phase, and into its ongoing maintenance and services contracts.
Jodi moved from the public to the private sector when she joined YSH in 2015. Armed with a strong set of transferable skills, she met the challenges of working within a different operating framework with respect to business structuring, corporate and trust tax regimes and corporations law. Her friendly relatable approach means she quickly forms strong relationships with colleagues, clients and stakeholders, and is proud of the relationships she has built with key contacts such as business banking managers and investors through YSH. Jodi's greatest sense of achievement comes from being involved in the delivery of quality projects to satisfied clients – from her initial input into financial feasibilities to managing cashflows of development projects and residential property portfolios, preparing accounts, liaising with tenants and finalising commercial and residential leasing documentation.
In her spare time, Jodi is a keen sportswoman with a love of running and netball, having played competitive representative netball for many years and now coaching an Under-16s team. She is also passionate about skiing and travel and, with husband Bill, is a super-proud parent of a son and daughter who are both now at university.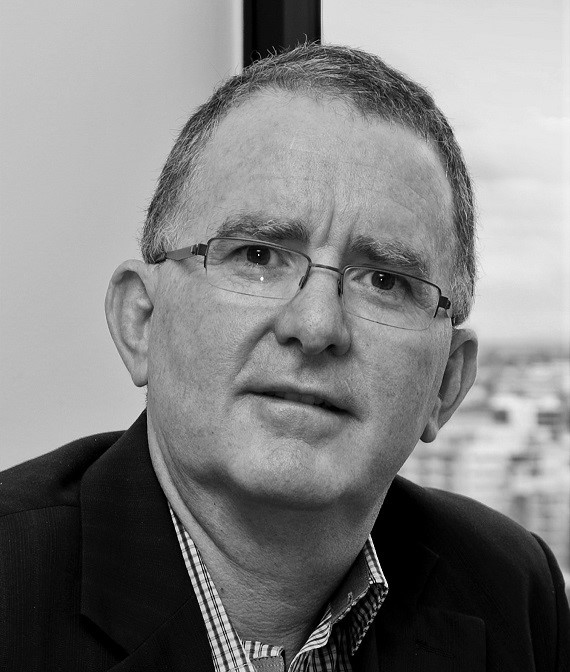 Alan Caughey
Sales Manager
Alan Caughey
Sales Manager
Alan is YSH Property's Sales Manager, joining the team in mid-2019 and bringing with him a wealth of industry experience and a valuable in-depth knowledge of southeast Queensland's property market, both past and present.
Born and bred in Queensland, Alan was raised as one of eight children in a dairy farming region in the state's centre where a strong work ethic together with a strong sense of community and a commitment to helping others were fundamental and ingrained – the backbone of the community. Embodied in that work ethic were his learnings to respect, be genuine and to have faith and trust in himself.
After a decade with Qld Rail, Alan began his real estate career in Caloundra, training under one of the Sunshine Coast's most respected agents – Brian Molloy from Professionals Caloundra. Later, from 1998, Alan moved into apartment/unit sales in the Brisbane CBD, where he witnessed first-hand the apartment development boom through the early 2000s. In his roles , he co-ordinated sales throughout most of the high-profile apartment developments in the CBD. He also trained under some of the state's top auctioneers to become proficient in the auction process, leading to multiple awards and industry recognition.
Alan is driven and inspired by his passions for property and for working with clients to achieve their dreams and goals through property – whether they be first home buyers, first-time investors or experienced buyers adding to their portfolios. And to his many career successes and the achievement of his own professional goals, he credits not only his strong commitment to his clients but his attention to detail, his effective listening skills, and his ability to empathise with people in everyday situations. He is proud to be part of the YSH Property team for both its positive team culture and its direct alignment with his own values of commitment to the client – 'from start to infinity!!' He is also immensely proud of the quality of the product designed and developed by YSH, so is wholeheartedly passionate about what he sells.
Away from work, Alan enjoys family time with his wife and two adult sons, especially when it involves taking in an AFL game or spending a fun-filled afternoon at the 'ponies'. Bushwalking, pottering in the garden and time with Rios, his American Staffy, are also much-loved leisure activities.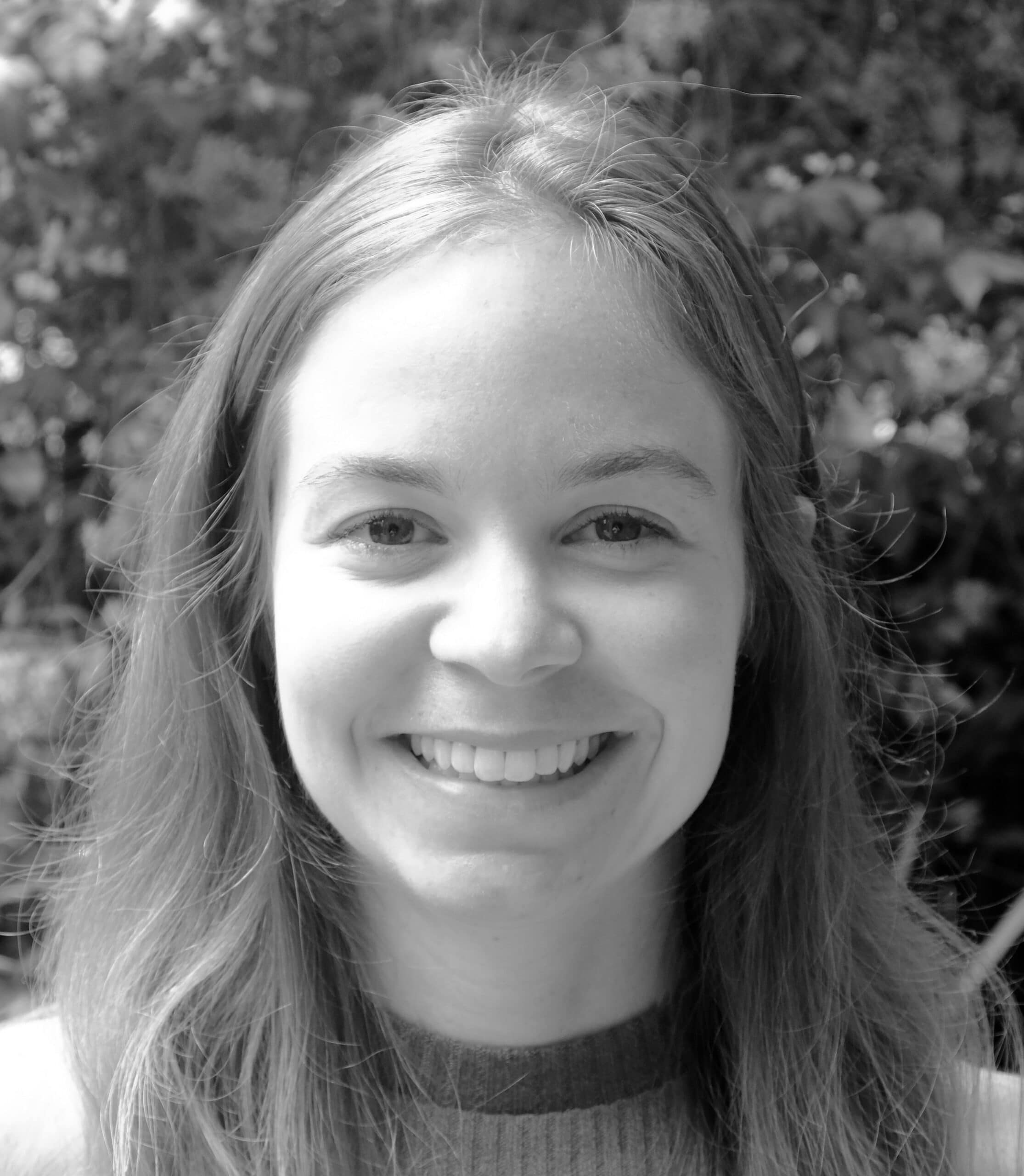 Lia Fontenelle
Building Designer
Lia Fontenelle
Building Designer
Lia Fontenelle is YSH Property's Building Designer and holds a Bachelor of Architecture (Hons) from the University of Fortaleza in northern Brazil.Born and raised in the city of Fortaleza, Lia received strict and structured guidance through her family's strong focus on education and discipline as key to reaching career goals. The strategy paid off when, at university, Lia was rewarded for her high academic achievements with a one-year exchange scholarship to a university in Spain. This opportunity broadened her horizons exponentially, enabling her to grow both personally and academically, discover new architectural styles, and experience new methodologies and ways of thinking.A two-year internship with Imagic America as an architect intern followed, where she was responsible for detailing complex design projects such as the Rio de Janeiro Zoo upgrade and reconstruction. Then, as a registered architect, Lia moved into her chosen area of residential sector design.
Making the big decision to leave Brazil and pursue further personal and professional development, Lia moved to Australia where she joined the YSH team in mid-2021. She now stands proud of her decisions – her courage and her success in overcoming language barriers – and of the team and workplace culture she is a part of at YSH.
With her extensive knowledge of design, architecture and software, Lia loves to transform clients' wishes into innovative design and, in her words, 'to achieve client satisfaction through great design'.
Away from work, Lia loves the beach, camping and cooking up a Brazilian storm.
Jacqui Battistin
Head of Property Management
Jacqui Battistin

Head of Property Management

Joining the YSH Property team in mid-2023, Jacqui takes over the role of Head of Property Management. Responsible for managing all aspects of investor and company property assets, from advertising and securing new tenancies to their management and maintenance, Jacqueline is also involved in overseeing the integration and systemisation of rent rolls and in building and maintaining strong relationships with clients.

A Queenslander whose beginnings were in Rockhampton and later Brisbane, Jacqueline knew from an early age that her goal was to perform well in whichever career choices she made, paving the way for her to become a high achiever. And her earliest career choice was property, starting as a receptionist with Raine and Horne in Brisbane CBD at just 16 years of age.

Moving into training, Jacqueline then undertook a Cert IV in this area with the Australian Property College and for a period worked for a training academy, developing and training a course called 'A Kickstart in Property Management', and also training candidates for the Sales and Property Management Certificate.

She went on to join another well-known franchise, LJ Hooker, where for over 11 years she established and managed a large property management department with 17 staff, earning national accolades along the way for her outstanding workplace performance. While one of her prime enjoyments came from helping others, Jacqueline learned the real value of a cohesive workplace and good communication to smooth business operations. At the same time, she managed her own portfolio of investment properties while also taking opportunities to travel overseas extensively. Her travels, she feels, not only grounded her and but gave her high-level skills in adaptability and in managing situations, difficult or otherwise, in both her personal and professional life.

Jacqueline considers her strengths to be her outgoing and empathetic personality, her optimism and her love of problem-solving and decision-making for the best outcomes. She thrives on 'owning' her role within an organisation, and in empowering her teams with the knowledge and belief that they are 'the experts' in their field.

In her time away from work, Jacqueline enjoys cooking, going to the gym, reading, spending time with family and friends and playing with her two young kelpies, Daisy and Dusty.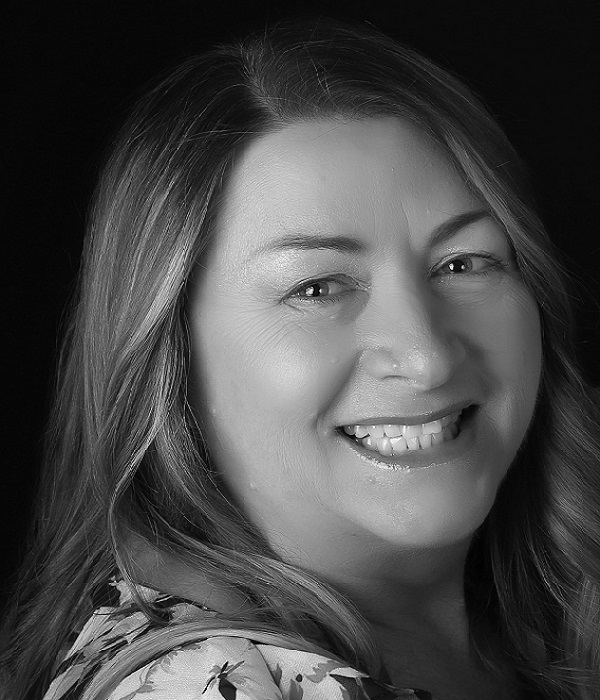 Judi Resor
Senior Portfolio Manager
Judi Resor
Senior Portfolio Manager
Judi is YSH Property's Senior Portfolio Manager who is responsible for managing all aspects of investor and company property assets, from securing new  managements, tenancies, and to their management and maintenance. It also involves overseeing the department and the integration and systemisation of
rent rolls as well as building and maintaining strong relationships with clients.
Growing up on a pineapple farm outside Bundaberg where she was the eldest of four children and an active participant in daily farm activities, Judi learned to seek out potential opportunities, strive for excellence, and 'make hay while the sun shines'.  These core learnings, together with strong ambition, relevant training and innovative thinking, propelled her straight up a career ladder that began with mortgage broking and then saw her establish and grow her own boutique property management agency, the first in the region.
Hard work was rewarded with outstanding success and, with a great sense of achievement from being a change-maker in the industry, Judi then brought her talents to Brisbane.  Her knowledge, experience and outstanding customer service, together with a knack for systemisation, opened doors to other property management roles and progression into a corporate role that saw her overseeing a team of senior property managers and an extensive portfolio.
Driven by a desire to be her best and to be a positive influence on others, Judi brings to YSH Property her wealth of industry experience, her strengths in relationship-building, and a structured yet flexible approach. Importantly, she also brings astute understandings of both property potential and value optimisation, and clients' needs, having herself been a tenant, a landlord and a successful property investor.
Away from work, Judi loves to recharge in the great outdoors and, as a licensed Zumba fitness instructor, to encourage others to be more active.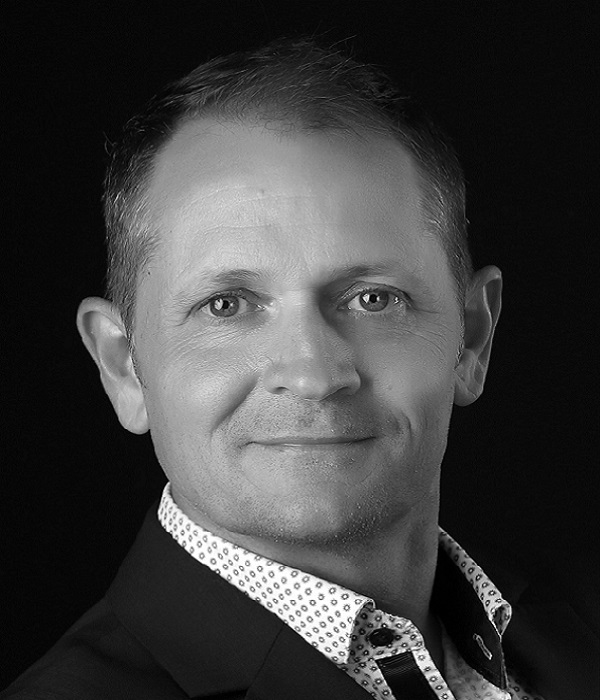 John Resor
Maintenance / Portfolio Manager
John Resor
Maintenance / Portfolio Manager
John looks after most of maintenance raised across all properties. John's keen attention to detail when on site, enables him to identify and recommend general maintenance and future works required. Following a systemised approach and utilising our maintenance platforms, he is able to keep both owners and tenants
informed throughout the process.
Born in Canberra and moving around as the child of a naval family, John spent many of his early years in Perth where discipline, respect and honesty were instilled as key values. Beginning his career with several years in business development roles, he then moved into property management, obtaining his real estate agent licence in Bundaberg, Qld.
With a strong belief in 'measuring twice, cutting once', John brings his attention to detail to the role and is passionate about sharing his knowledge and experience of property to empower clients to make informed and successful decisions.
Away from work, John is keen on fitness training and travel.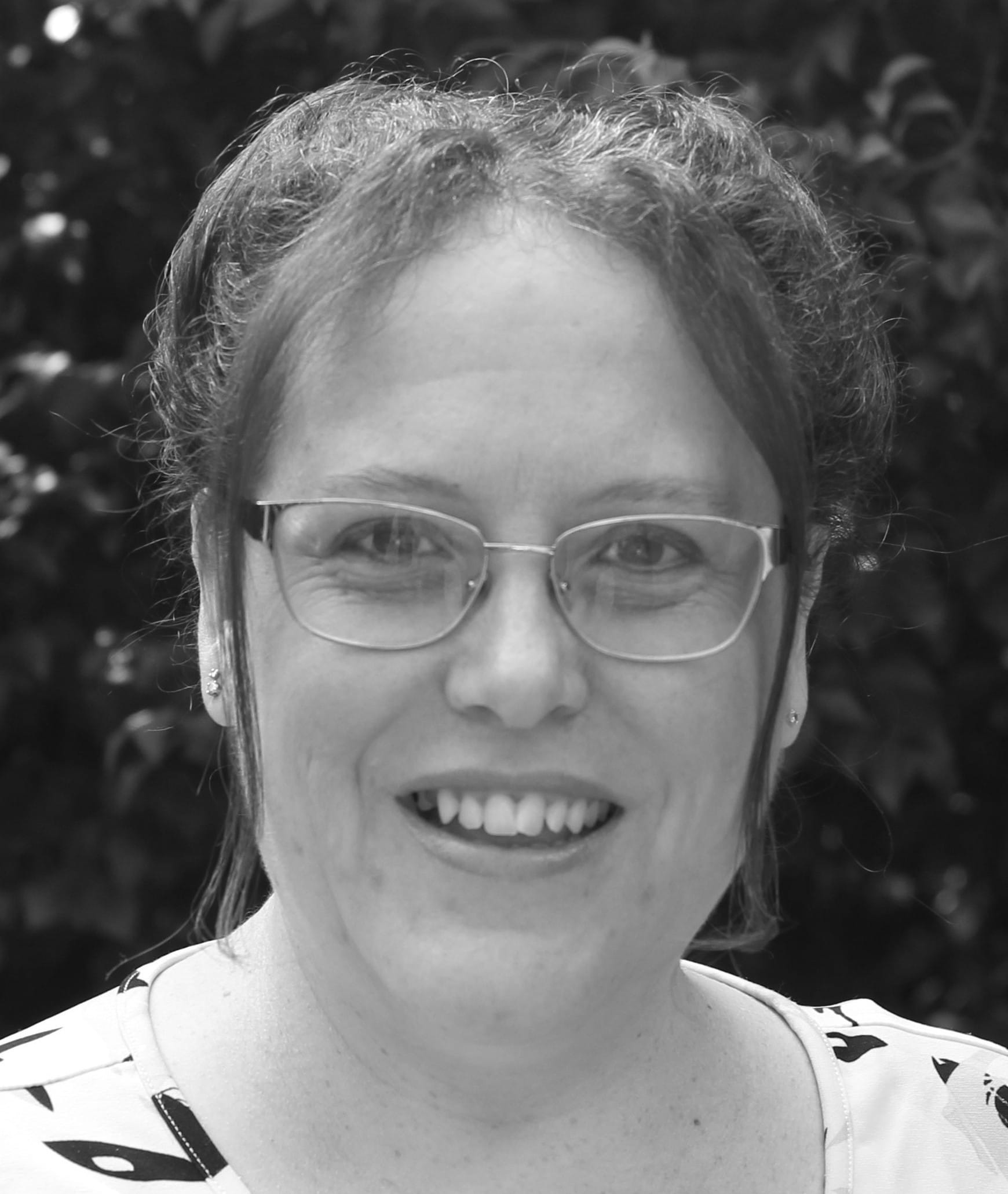 Chantelle Drewett
Portfolio Manager
Chantelle Drewett
Portfolio Manager
Chantelle joined YSH Property in 2020 and is responsible for managing property assets, scheduling all inspections and providing an exceptional service to
our landlords and tenants.Brisbane born and bred, Chantelle was raised with a strong, results-driven work ethic and principles that value family and involvement with the community.Following studies at Armidale's UNE, Chantelle pursued a city-based public service career for over a decade before deciding to move her family to regional Queensland for a lifestyle change. Seizing the opportunity to also change career direction, she then followed her long-held interest into the realm of real estate, building a wealth of experience over a number of years in sales, property management and body corporate support roles.With a thirst for knowledge and an enjoyment of learning and mastering new technologies, Chantelle sees herself as a creative thinker and problem solver who is well-organised, friendly and always more then willing to help anyone with anything at any time. Committed to excellence in customer service, she achieves her greatest reward greatest reward when working with less-than-happy clients to turn them into happy ones.Proud to be the mother of three strong, independent children, Chantelle loves music, movies, ancestry research and reading…and her pair of Ragdoll cats.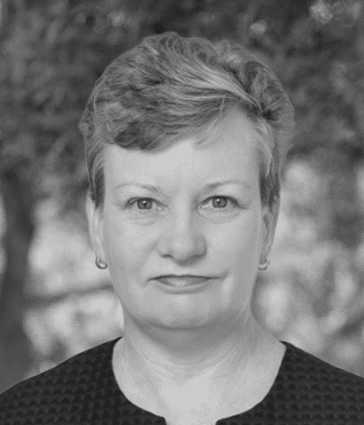 Cheryl Blair
Leasing / Portfolio Manager
Cheryl Blair
Leasing / Portfolio Manager
Cheryl joined YSH Property in 2022 with the aim of matching tenants and owners to secure long term leases that contribute to a happy owner, tenant and agency.  She is always looking to educate tenants on the current marketplace and provide owners with support to enable them to best represent their property.  Strike up a conversation with her at an open for inspection and you will not be disappointed.  She is always keen for a chat, her enthusiasm will surprise and delight you!
Cheryl was born and has lived in Brisbane for most of her life, except for a 10 year stint in Sydney to advance her career.  She completed a Bachelors of Marketing Degree at QUT and completed studies with the Securities Institute in Banking and Finance.  Working in Commercial Lending and Investment Banking has led to experience in various roles.  She returned to Brisbane in 2003, after a health scare, and decided to study Naturopathy and health sciences along with advancing skills in Market Research.  Having long had an interest in Real Estate, and a father who was a real estate agent in her early years, she decided to make Leasing in city and suburban properties her forte.  She worked for a strong family branded agency as the face of leasing until joining our team.
Cheryl viewed an employment opportunity at YSH Property and was interested in the sustainable housing projects developed by Dean and Elise and their story. This matched her view that health starts from within yourself, your home and your environment.  Her interests include yoga, meditation and enjoying quiet time.
Call her today, to discuss how she can assist you in leasing your property in an efficient manner, with short lead times and tenants that reflect your property profile. Her straight forward, systematic, but caring approach to your property will produce timely results.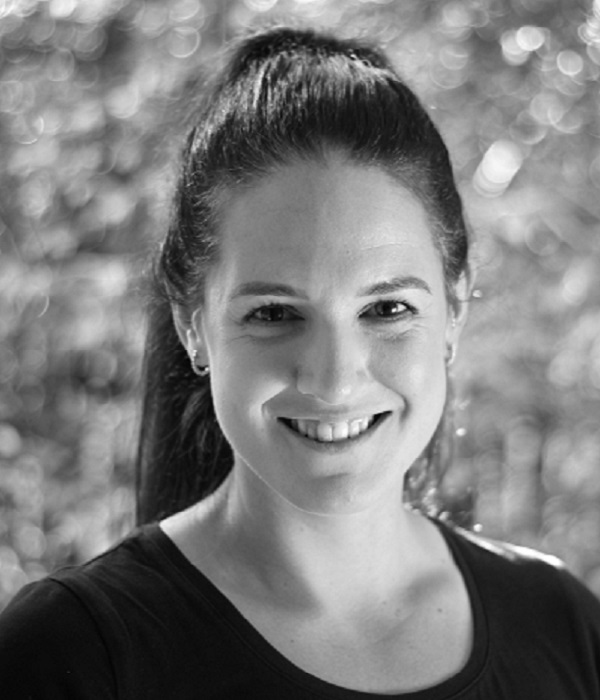 Kayla Van Rooyen
Portfolio Manager
Kayla Van Rooyen
Portfolio Manager
Kayla is YSH Property's Portfolio Manager, joining the team in mid-2019, and is responsible for managing all aspects of investors' property assets.
Born and bred in Auckland, New Zealand, into a large family where honesty was a deeply instilled value and independence was strongly encouraged, Kayla moved to Australia as a young adult, later taking time out for a two-year working holiday in the UK.
Gaining experience across various industries – including banking, finance, hospitality and retail – Kayla then discovered her real passion was property. And since then she has never looked back.
After completing a salesperson certificate at Unitec (institute of Technology) in Auckland, her first property sale was a $1.1M deal on behalf of her parents – a slightly stressful but highly rewarding experience. Drawn to the industry by its variety where no two days are the same, Kayla loves the development and management side of property.
Being a self-described 'people person' and good communicator, she is driven by seeing the customer satisfaction that comes with knowing she has provided outstanding customer service – whether it be meeting the needs of tenants or assisting owners/landlords to achieve their goals through property management.
Inspired by the YSH team culture, the quality of the product the team develops, sells and manages, and the value placed on customer service excellence, Kayla brings a strong work ethic and an enthusiasm to contribute towards meeting the company's business goals.
Away from work, Kayla other passion is travel and, being a bit of a foodie, she and her partner love to combine the two, trialling new places to eat, enjoying long brunches, visiting wineries and taking every opportunity to see and enjoy more of the world.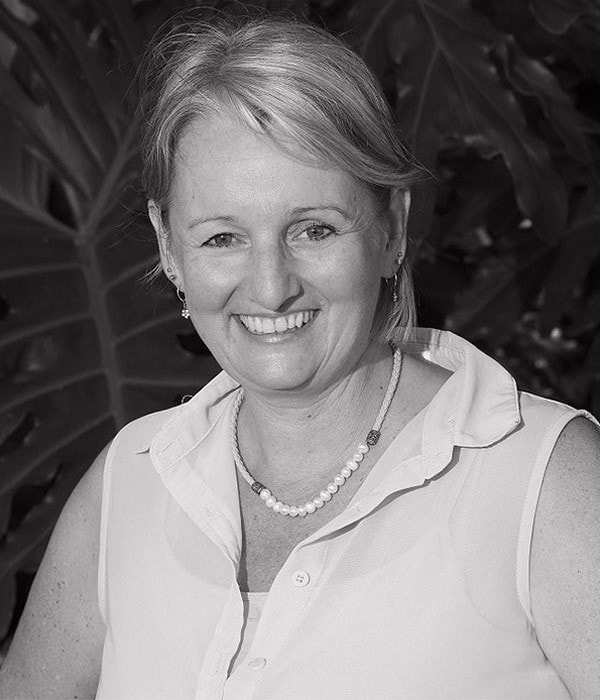 Nickie Gracie
Maintenance Specialist
Nickie Gracie
Portfolio Manager
Nickie is YSH Property's Maintenance Specialist, whose role is monitoring and improving procedures and providing support at all levels. As the company's original permanent employee, Nickie now holds more than a decade of valuable corporate knowledge of the company's evolution and past projects. To add to her secretarial and accounting qualifications, she is currently undertaking an Advanced Diploma of Building Biology to investigate the components of a healthy home.
 Arriving in Australia from England at age seven and spending her high-school years in Canberra, Nickie went on to develop a strong work and customer-service ethic through administrative roles in various industries including not-for-profit, television and property, the latter including large and small commercial construction, civil construction, real estate and property development.
Moving around a lot – 33 times, at a recent count! – and residing in all of Australia's eastern states and Territory in both purchased and rented homes, Nickie developed a strong interest in property functionality and liveability, leading to her focus on the healthiness of homes. Her belief that 'without wellness all other achievements are compromised' guides her current directions.
Nickie thrives on helping others and being part of a passionate and successful team that shares a common goal and operates with honesty and integrity. She loves witnessing the synergies across all arms of the business that result in not just happy clients but many returning customers.
Currently working part time to fulfil a long-held ambition, Nickie is also undertaking a Bachelor of Health Science (Nutritional & Dietetic Medicine). Away from that and her activities towards helping others, which extend well beyond the workplace, it's all about family, with her 'most important role' having been raising her three now-adult sons.