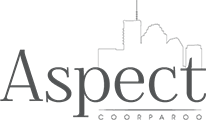 Aspect Coorparoo
Revel in a new outlook
See life from a different perspective at 'Aspect Coorparoo'. Here, Brisbane's architectural past inspires and informs tomorrow's style, in a truly unique offering. A stunning, restored, Queensland homestead is the centre-piece of this boutique enclave. It has been expertly reimagined and reconfigured into three, spacious, 3 bedroom townhouses. These premium residences are complemented by the striking, architectural profile of an additional five, new 3 bedroom townhouses, creating a total of eight residences of real character.
Timeless style, total lifestyle
The architectural splendour of Aspect is without a doubt anchored by its remarkable, Queensland homestead. Its Victorian heart and soul have been carefully preserved and skillfully reconfigured, creating three characterful townhouses with soaring, 13 foot ceilings. The project's five, new townhouses possess endless appeal, with selected townhouses having roof-top decks, boasting magnificent, CBD views. This seamless amalgamation of character and modernity has been further enhanced by the use of sophisticated, neutral, colour schemes, with quality fixtures and finishes throughout.
Prominently positioned
Nestled in a quiet street on the apex of a hill, Aspect is 5kms from the CBD and well connected via public transport. The Eastern Busway is an easy 400m walk, while Stones Corner's retail, dining and entertainment precinct is just 700m away. Here, you'll find an exciting array of trendy bars, extensive dining options and boutiques. It's this connectivity and convenience that has earned Coorparoo a reputation as one of Brisbane's most desirable, 'lifestyle' suburbs.
Take a broader view, at Aspect
Aspect offers a unique opportunity to acquire a piece of Brisbane's architectural past and present, in one of the city's most sought after suburbs. Nothing has been overlooked in the pursuit of luxury.
Aspect Cooparoo is now complete.